Guitar Repair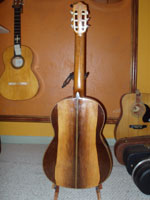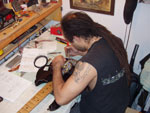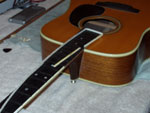 Electric and acoustic repairs are broken into 5 categories.  Each category lists the most common repairs and prices.  If you do not see your repair listed please call for a quote.   We work on all guitars – Fender, Gibson, Martin, Ovation, Custom built, etc. and we are authorized for the following manufacturers:
Fender (Gold Level)
Guild (Gold Level)
Rodriguez (Classical)
Orpheum
Benedetto
Warwick
Framus
Peterson Tuners
Thomastick-Infeld
Aguilar
Graph-tech
Rush Fee $65-$130 for 24-48 hour service.
Need a guitar tech for your next big gig, tour , or recording session?  Call for quotes.