Welcome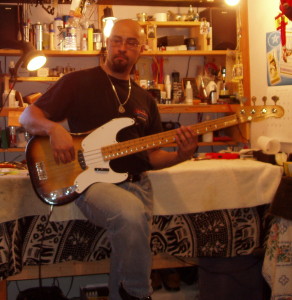 TENORIO WERX is a locally owned company that builds and services guitars.  All clients are seen by appointment only in order to see and hear their playing style and to talk about options for repair on their electric or acoustic guitar/bass or options for a hand built instrument.
Mark Tenorio has been building and repairing musical instruments professionally since 1987. He began his formal training in 1989 at the Roberto Venn School of Lutherie in Phoenix, AZ. The course work at Roberto Venn concentrated on the construction and design of the electric and acoustic guitar. After graduation, Mark was offered a teaching position, but he turned it down to pursue his career in Denver, CO.  In January 1999, after many years of repairing guitars for five local music stores, Mark started his own business TENORIO WERX, where he builds, repairs, and restores guitars. He has repaired over 40,000 guitars. Mark has also taught guitar repair since 2002. TENORIO WERX is certified/authorized for:  Fender – gold level, Charvel, EVH, Gretsch, Jackson, Squier, Tacoma, Guild – gold level, De Armond,  Alvarez, Ovation,  Takamine,  Hamer  and others for a total of over fifteen major manufacturers.  Seeking more knowledge in the construction of the Traditional Spanish Guitar, Mark attended the Jose Romanillos Master Guitar Building Class in Siguenza, Spain in August 2002.
A guitar that Mark built is featured in the Thunder Bay Press (under Harper Collins) publication, "The Guitar & Amp Sourcebook." The Acknowlegements section begins, "Mark Tenorio of TenorioWerx.com for his knowledge and expertise as well as his exhaustive research of the guitar's ancestry."
See https://www.facebook.com/TENORIOWERX for more information, testimonials, and pictures.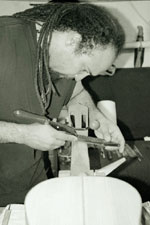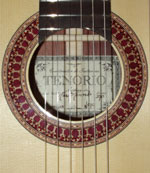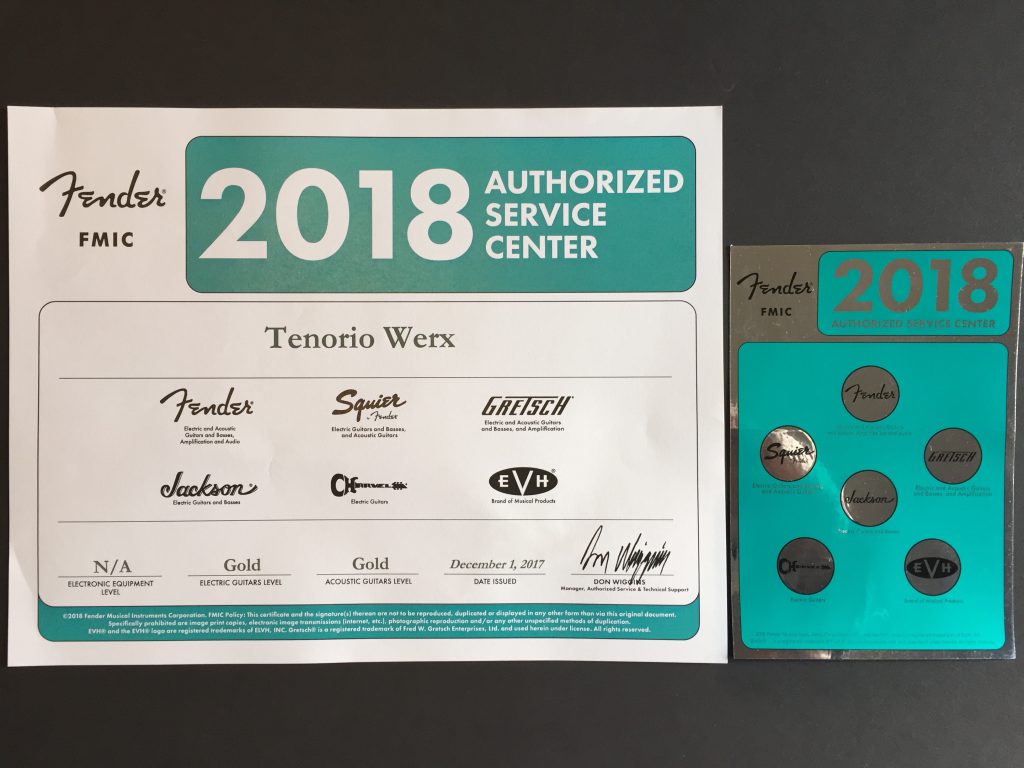 Contact Information
TENORIO WERX
Mark Tenorio
Phone: 303-722-4887
Address: 525 E. Ohio Ave. Denver, CO 80209
BY APPOINTMENT ONLY Monday – Sunday 7:00am – 7:00pm (Hours can be extended with notice.)
Email: mark@tenoriowerx.com
We accept:
302,066 total views, 138 views today